Soldiers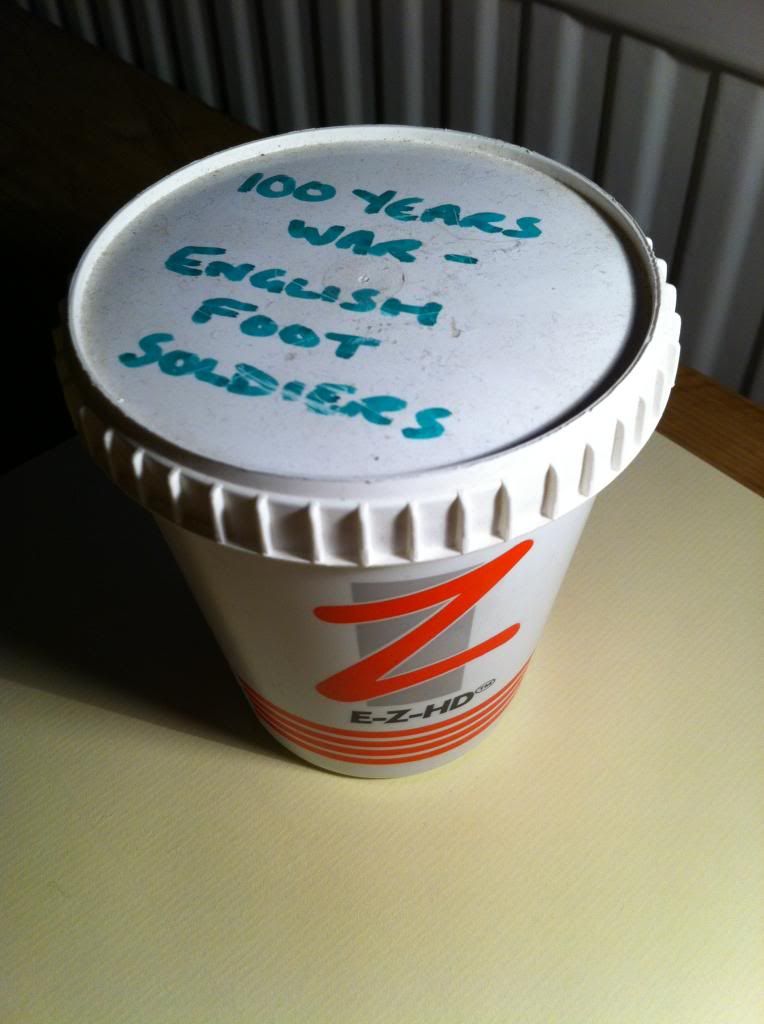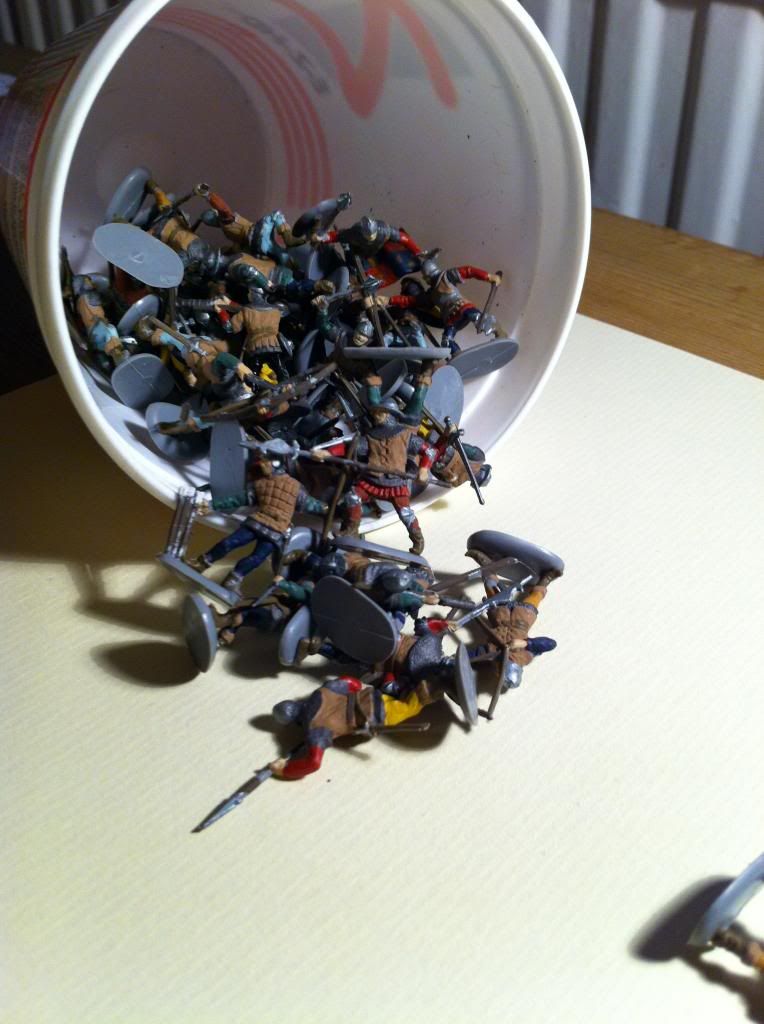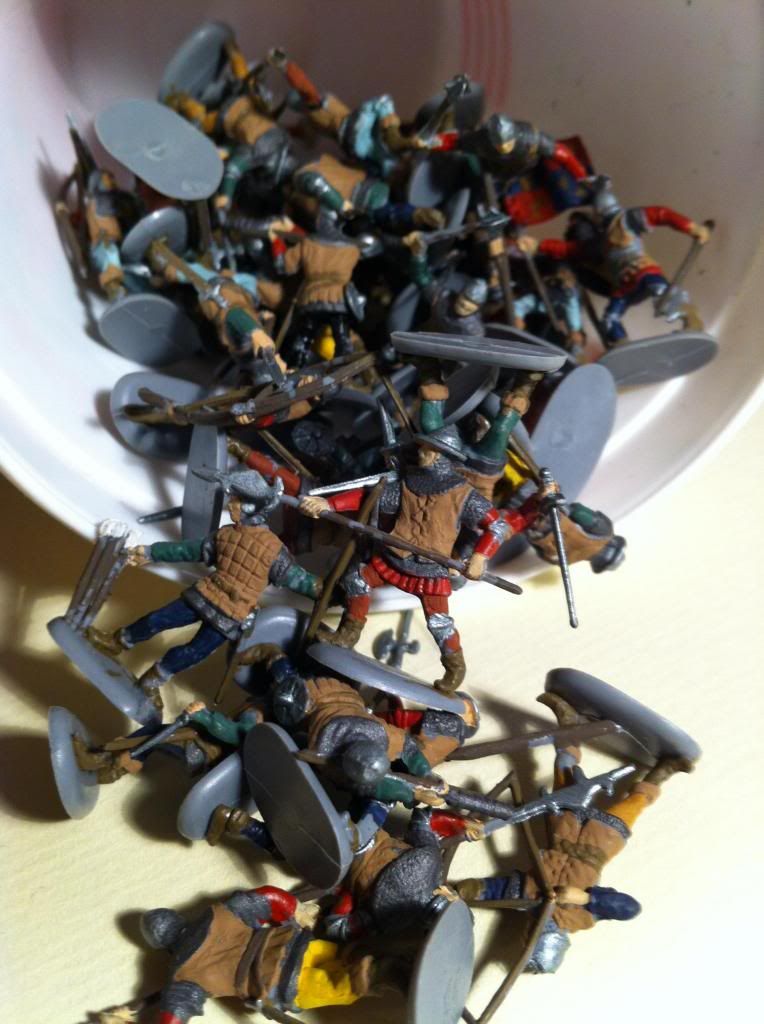 -What is it?
A pot of model soldiers.

-Where is it from?
My dad painted them.

-How did you come to have it?
I asked my Dad to save them for me, when he was getting rid of stuff.

-Why is it important?
When I was little, my dad built me a model railway on a fold-away decorating table. It had paper mache tunnels and the lot. Trains were good but battles were better. So model soldiers were necessary. Dad would spend hours in his study, under a bright desk-lamp, painting these little soldiers while I played in my bedroom next door. He is a good dad. There were pots and pots of them, from all different periods of history. I seem to remember him being keen to point out historical inaccuracies (e.g. no trains in the 14th century) and me not really listening.
Years later, when I was 18ish, I would set the soldiers up in subtle places around the house, fighting tiny battles that would go unnoticed by my parents for weeks. I thought I was funny. At this point Dad would still spend hours at the same desk in the room next to mine, patiently tolerating second-hand smoke, and the sound of hormonal amateur DJs learning to scratch and saying the sort of stupid self-important things that boys of that age do. Instead of painting model soldiers he would play Doom or Quake on the PC and in the rare moments of quiet we would hear his gunfire.

- Where do you keep it?
On my bookcase, along with other things that don't really have an obvious home but don't deserve to be banished into storage.